Digital marketing encompasses all that businesses do to reach customers online. The field is becoming increasingly important as internet usage climbs, and it's continually morphing as the internet evolves.
If you're a business owner, digital marketing must be part of your business' overall marketing plan. As a digital marketer, you need to keep up with new strategies. advertising tactics, platforms, and current events. That's a big ask!
📰 Keep up with digital marketing trends like an Embertriber with this list of some of our favorite resources. →
Table of Contents
Websites as a Pillar of Digital Marketing
Automated Communications Are Gaining Popularity
Social Media Is a Major Marketing Platform
Data Guides All Digital Marketing Decisions
Here's what to know about the digital marketing trends of 2021 so that you can effectively reach customers online.
Websites as a Pillar of Digital Marketing
Despite all of the advances that have been made since the early days of mainstream internet usage (all the way back in the 1990s 👵), the internet has steadily risen as a powerhouse in the marketing and advertising space.
Even with the development of social media and apps, websites still form the bedrock of most business' digital marketing efforts. People expect businesses to have websites, and the sites serve as a major source of information and a primary way to convert audiences into buying customers.
That's not to say that today's websites look like the websites of the early 1990s. Does this home page bring back memories? 👇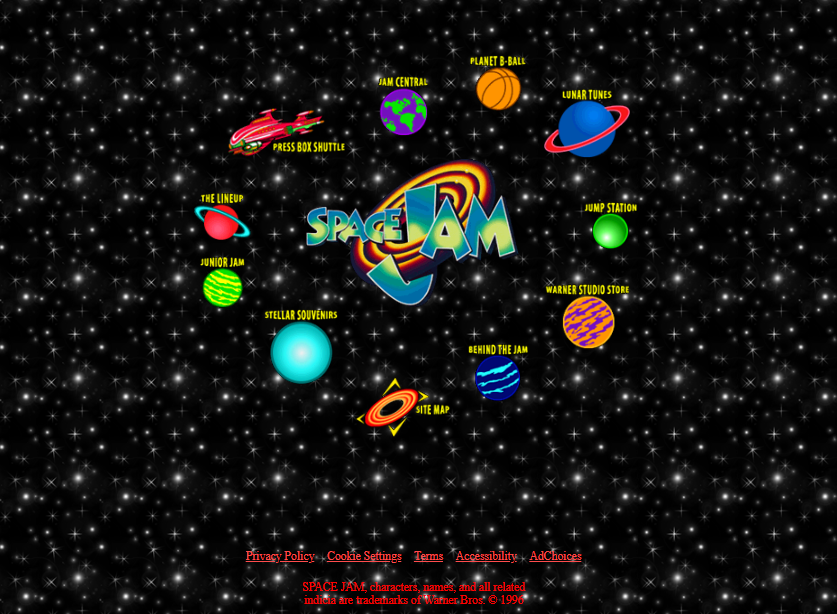 Changes in technical aspects, site designs and consumer behavior have all led to 2020 sites that look vastly different from their early predecessors.
As an example, consider HTTPS (a secure version of HTTP). Google announced that HTTPS would be a ranking signal in 2014, and customers today know to look for it before they make a purchase on a website. A site that doesn't have HTTPS isn't too secure. This security protocol was unheard of in the 1990s or early 2000s, though, and this is just one way that websites have changed.
Let's look at some of the website trends to be aware of in 2021.
Mobile-First Design Features
Website design has progressed from being "mobile-friendly" to "mobile-first" over the past few years. It's no longer sufficient to build a website that's can be used on smartphones and tablets, but sites should be designed primarily for these devices and not desktops.
While people certainly still do use desktop and laptop computers, the majority of internet usage is now on smartphones and tablets. Mobile usage is projected to increase sevenfold from 2017 to 2022, and it accounted for 50.44 percent of website page views in May 2020. To not design first for mobile will leave your business without half of its intended audience.
This trend is especially important for businesses that are targeting customers overseas. In countries where traditional computers are less common, many people still have an internet-ready smartphone. Africa and Asia, in particular, have the heaviest ratio of mobile usage. (Businesses that target the United States and Europe still need to focus on mobile, as its usage continues to grow in these regions too.)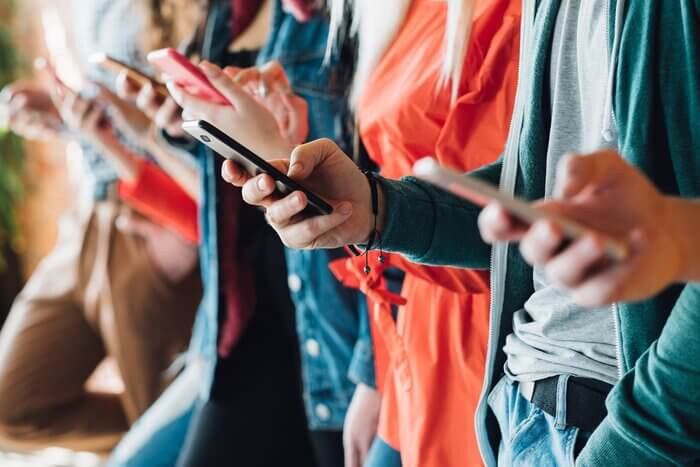 Gamification Increases On-Site Interactions
A growing trend toward more interactive content has been slowly emerging over several years, but it's found its true expression in gamification. Gamification refers to the practice of making a website more interactive through game-like features. This has multiple benefits for businesses' sites, as it can:
Reduce bounce rate
Increase average session duration
Increase visitor engagement
Give clear calls to action
Encourage visitors to return
There are several different ways to make your business' website more interactive through gamification. Some common tactics are features like:
Spin the wheel for a prize/discount
Log in daily for a reward
Scavenger hunt on the site for a reward
Host an actual game on the site
Quizzes and polls to take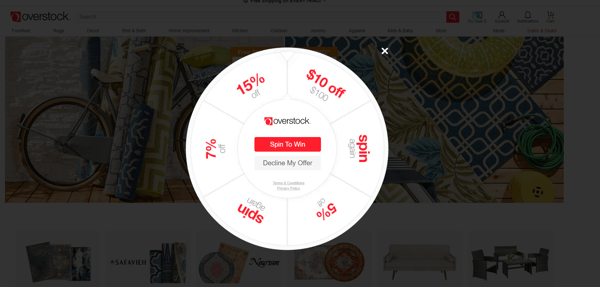 Even embedded calculators and 360-degree videos can incorporate game-like aspects into a site.
Exactly which features make the most sense for your site will depend on your goals. For example, spinning wheels can increase conversions, daily visits and on-site games can increase return visitors, and scavenger hunts, quizzes, polls and calculators can increase time on site. In some cases, it might make sense to use several of these tactics together.
Push Notifications Share Site Updates
A relatively new development, push notifications have now become mainstream. Most online stores use these notifications, which share site updates even when people aren't on a site, and many other websites use them too. The notifications can be rich with graphics and texts, and they're an effective way to recover abandoned shipping carts, increase repeat visitors and generally remain in touch with visitors.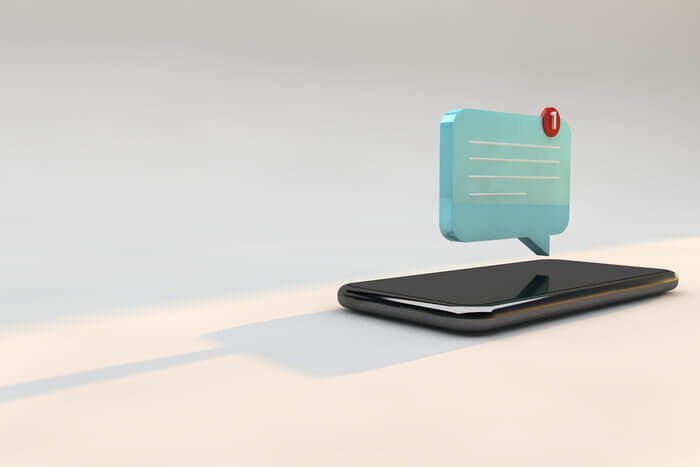 In particular, push notifications are beginning to take on what has traditionally been email marketing's role.
Email marketing shouldn't be abandoned altogether, but it's becoming increasingly difficult to effectively reach customers through this medium. People get too many emails, Gmail and other inboxes sort out promotional emails, and the former excitement of AOL's "you've got mail" is long gone. Email open rates tend to range from only 19 to 26 percent, and only a small percentage of those who open an email will actually take action.
Push notifications make it possible to send customers the same messages that you would via email, but to send them through a medium that's more likely to actually reach its intended audience.
Automated Communications Are Gaining Popularity
While some communication will always need to be handled directly by a person, a growing number of common communications can be automated thanks to advances in campaigns and artificial intelligence.
Automated communications has grown in two major areas recently.
On-Site Chatbots Assist Customers
On-site chatbots are automated features that use artificial intelligence to answer customer inquiries and direct customers toward helpful resources. These commonly pop up in the corner of a website when a user visits, and their benefits are obvious. With chatbots, even small businesses can:
Offer 24/7/365 customer service
Instantly respond to customer inquiries
Answer simple questions without using labor
The result is better customer service at a reduced cost, and even customers appreciate this. Many customers would prefer to text a chatbot rather than call or email a customer service representative. With these benefits and this interest, it's not surprising that 85 percent of customer service is expected to be directed through chatbots by 2020. The shift to chatbots for quick customer service is no surprise, especially as customer experience continues become enmeshed with marketing.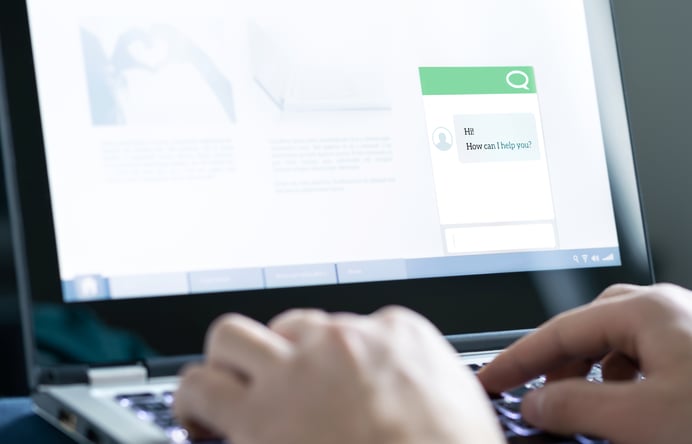 SMS Text Campaigns On The Rise
Off-site, SMS texts have become an acceptable way for businesses to reach customers. Whereas customers used to reserve texting for personal conversations with family and friends, the allure of in-text discounts have changed consumers' minds. A majority of customers are now interested in receiving texts from their favorite businesses after they've opted in.
This is an especially significant opportunity for business-to-consumer businesses. According to one study, 54 percent of consumers want marketing texts—but only 11 percent of businesses send them. Considering that consumers check their phones an average of 52 times per day, this is an opportunity that shouldn't be overlooked.
Data Guides All Digital Marketing Decisions
Across all of these trends, the one underlying current is data. The amount and accuracy of data that's available lets businesses always make informed marketing decisions. There are a few key ways that data can help drive your digital marketing campaigns.
A/B Split Testing Maximizes Return on Investment
A/B split testing continues to be a primary way of maximizing return on investment. Two subtly different campaigns can be tracked to see which converts better, and the better-performing one can be used afterward to ensure the highest possible conversion rate on the given investment.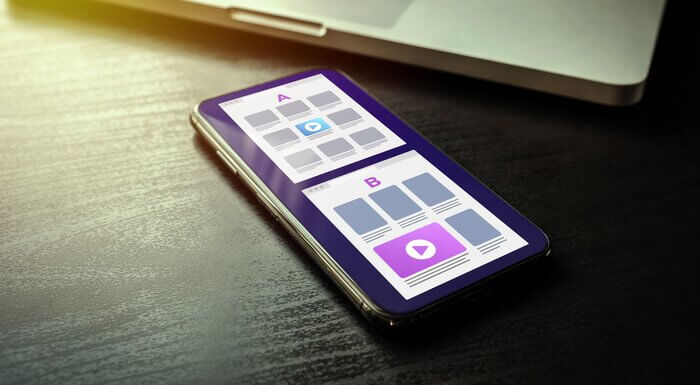 Niche Campaign Reach Targeted Customers
Niche campaigns have gone from micro-websites to full-fledged digital marketing campaigns. Advertisements, social media posts and influencer posts can all focus on a narrow target audience to reach exactly the people who'll be interested in your business' products or services.
Personalized Campaigns Reach Customers at the Right Time
Taking niche to the next level, personalized data lets businesses reach consumers exactly where they are in the marketing funnel.
Messages, notifications and other advertisements can all be customized for individual customers as data about them is gathered.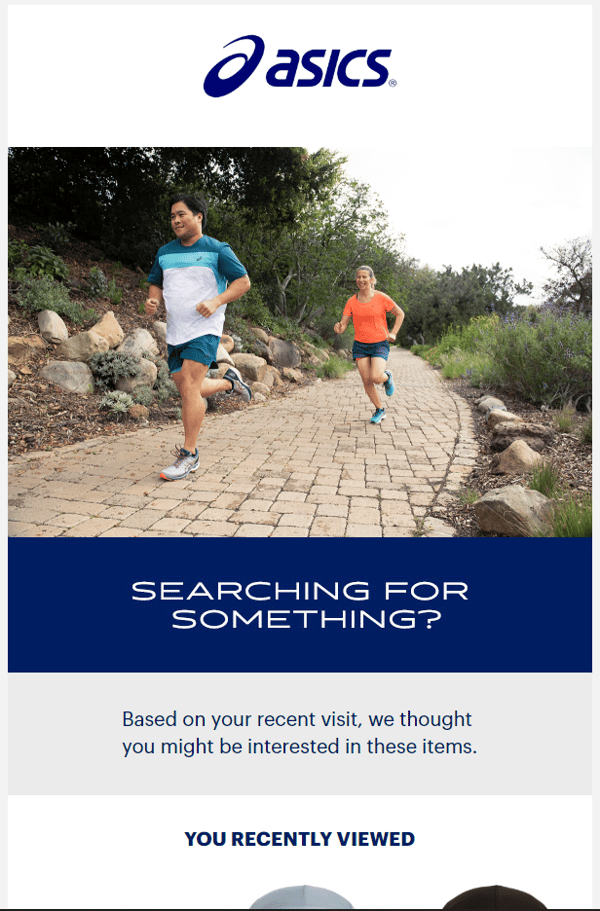 Let us take a deep-dive into your business.
We'll formulate a customized plan of attack to help you crush your growth goals. You can expect to get value from our call regardless of whether or not we move forward together.