We get it. Starting a new business is daunting, especially in the competitive eCommerce space. You're probably worried about failure. Our advice: don't be.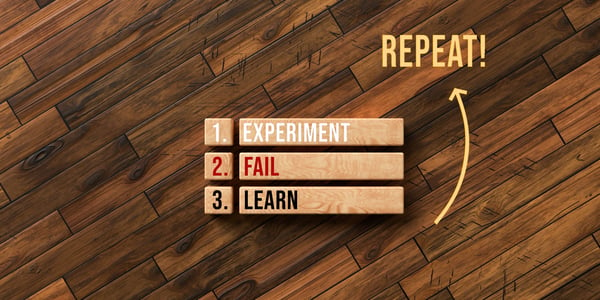 Failure turns into learning, which can be translated into success. Let's take a look at some eCommerce successes and what they can teach you about your own business.
1.

You don't have to rely on discounts for conversions.

Baltic Essentials
, an online retailer of therapeutic jewelry, wanted to preserve their margins so they designed campaigns to bring in cold audiences. Rather than using discounts as a draw, this business used social proof to warm audiences and only offered discounts if necessary.
2.

Make the most of your small budget, then scale.
Cause-based apparel store
Only Human
had a small budget and big hopes to scale their potential. They were able to start testing with a smaller budget to quickly establish strong, responsive audiences and then connect with
Clearbanc
to get funds to scale aggressively.
3.

Established brands still have tons of growth potential.

Girl's Clothing Hut
, an established brand, wanted to scale conversions but were having trouble running successful ads. This business widened their target audience and used videos and animated gifs to revamp their ad creative and ultimately increase sales.
4.

Your customers can be your best advertisers. High-end lingerie company

Curvy Couture
needed to figure out how to sell their products online without customers being able to try them on. They were able to leverage strong video content, testimonials, and social proof to convert.
5.

Spend smart to scale smart.

Legendary Foods
specializes in low-sugar and heart-healthy snack foods that are sold online and in retail locations. This business wanted to build revenue from direct online sales but past efforts at paid acquisition didn't work out. By using ad spend to test hyper-segmented audiences, Legendary Foods was able to gain valuable insights to build successful ads.