LinkedIn boasts over 50 million company listings and 90 thousand school accounts. Around 690 million people use LinkedIn personal accounts from 200 countries worldwide.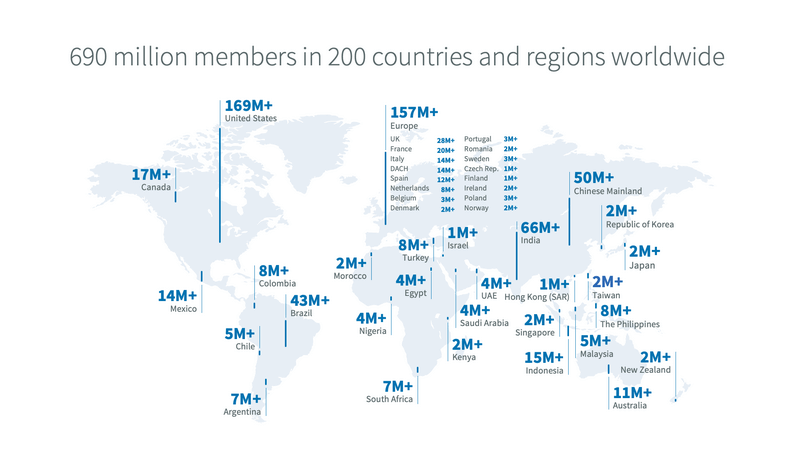 This platform is unlike other social networking sites because it is intended for use in business and career networking. Whereas Facebook and Snapchat users are interested largely in entertainment value, LinkedIn users are all business (pun intended).
Advertisers on LinkedIn have the opportunity to take creative approaches that might not necessarily work on other social media platforms.
For example, in 2015, Mercedes-Benz took advantage of LinkedIn's unique targeting capabilities to reach potential car buyers. By narrowing their audience to users who had recently recorded a promotion, Mercedes-Benz marketers used a personalized approach to warm their audience.
---
LinkedIn Ads For B2B Marketing Success
LinkedIn's platform has more focused use that platforms like Instagram or Facebook. Because of this, LinkedIn is especially well-suited for B2B relationship-building. The B2B buyer's process tends to be a long, involved timeline compared to that of a typical eCommerce customer, and LinkedIn fosters relationships of trust and credibility.
An advantage of LinkedIn for B2B marketing success is that the information provided helps marketers easily find decision makers by targeting campaigns to specific job titles/roles and behaviors.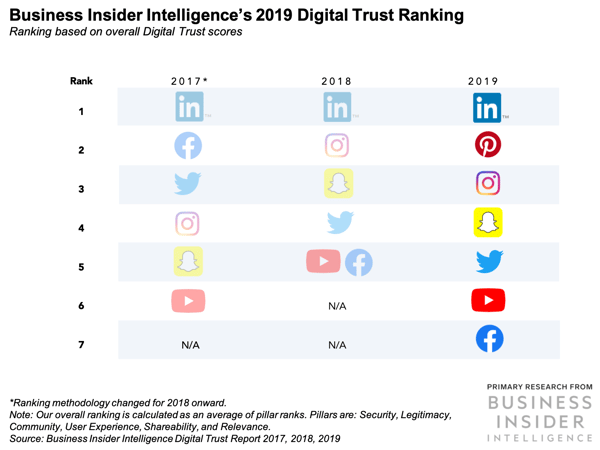 In 2019, LinkedIn was rated #1 in the digital trust ranking according to Business Insider Intelligence. This results in your branded content on LinkedIn getting a vote of confidence because users have heavily curated their connections and follows to trusted sources.
LinkedIn has nurtured their Marketing Solutions processes to assist B2B marketers and make it easier to create a tailored buyer's journey.