Instagram may be owned by Facebook, but the platforms are far from the same. Instagram users tell stories through images, meaning that for businesses and advertisers, compelling creative rules the roost.
However, Instagram ads are run through Facebook's Ad Manager, so while your process for developing ad creative might look different, you don't have to go through the trouble of relearning backend setup.
Instagram gives businesses 5 distinct methods for advertising:
Stories Ads
Photo Ads
Video Ads
Carousel Ads
Collection Ads
Ads in Explore
That's quite a few options to choose from, making Instagram an appealing tool for testing ad creative.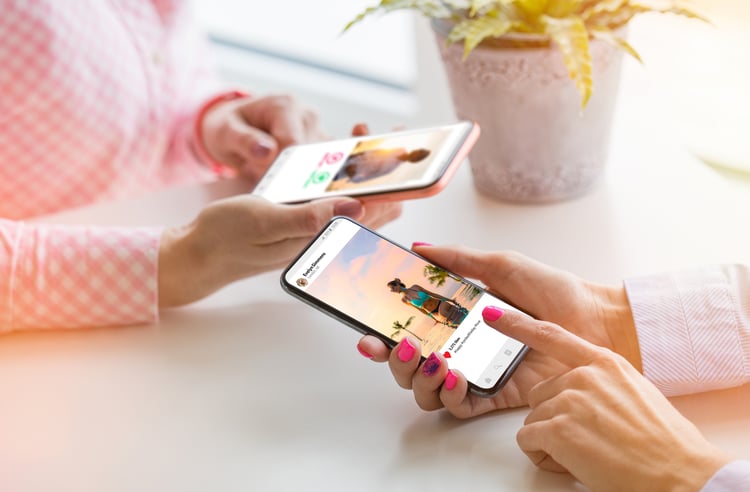 Using Instagram Stories vs. Feed for Ads
Instagram provides two unique methods for delivering content: stories and feed.
Instagram Stories

launched in 2016. The content shows up full-screen on mobile devices and disappears after 24 hours.
Instagram feed

content launched years before in 2010. The content takes up a smaller proportion of the screen and permanently remains on an account unless deleted by the user.
In an international survey conducted by Facebook IQ, users ages 13-55 from Brazil, Indonesia, the UK, and the US offered their insights on Instagram Stories vs. Instagram feed. According to the survey results, as of 2017 more than half of Instagram users globally view both stories and their feed daily.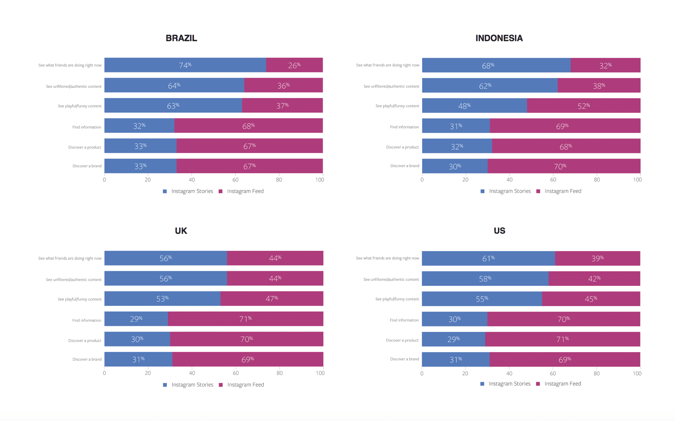 Respondents indicated that they are more likely to visit Stories to see live, unfiltered content that's unique and feels exclusive. An example of this could be behind-the-scenes action at a big event. Users were more likely to use their feed to view a wide range of reasons, including to learn new information or discover products or brands.
Based on this study, Instagram advertisers can take away that it's best to use feed content for informative posts and timeless content, and utilize stories to share exciting authentic-feel content.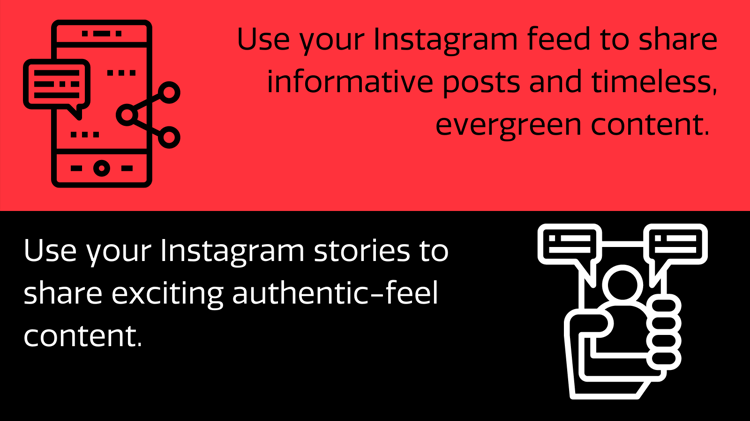 Instagram for eCommerce
Instagram is a very effective tool for eCommerce businesses and the platform offers functionalities to support online retailers. According to a survey from eMarketer, an estimated 75% of US-based respondents are using Instagram in their brand marketing efforts.
According to research from VidMob, 6 in 10 consumers have followed a new brand based on seeing an eye-catching or interesting Instagram ad. Additionally, of a survey of 1,000 respondents between ages 16-45, one-third indicated purchasing a product directly from Instagram.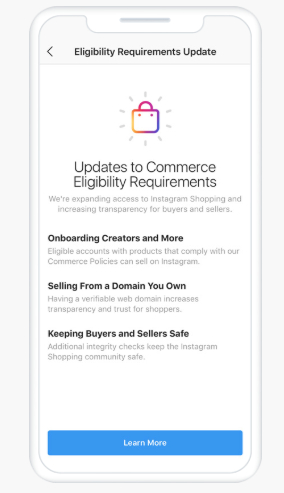 In 2020, Instagram announced new Commerce Eligibility Requirements to expand Instagram Shopping access to more business types.
"Any eligible business or creator account with at least one eligible product can use shopping tags to drive people to their website to make a purchase. US businesses that are part of our checkout test on Instagram can drive people to purchase directly in the app."